[Best of] Top 10 Posts of 2017- What did You MISS?

Top 10 Posts of 2017 – What did You MISS?

Here are the top 10 blog posts of 2017! Oh my gosh, it was hard to pick. 

There are two ways to "do" the top 10 blog post list:

#1 Read them all. DO them all. Benders are GOOD for you sometimes!

#2 Pick 2 numbers between 1-10 "randomly" and Read THOSE. You may be surprised at how well this method works!

What if you've already read that post? Good. Read it again! You'll either get something different or this time you'll apply it easier. 

Want MORE?? Now it's in ONE Place!

SADLY LOTS of goodness had to get left out of our list to get it down to just TEN. You have missed a LOT if you were new and joined me late in the year with the Alpha Woman Success Academy.

Help is here! When you are in need of help or support or a boost or some direction here is where you go right now:

I have centralized 75 of my weekly videos, all of the voicemails AND available trainings right here for you!

Hundreds of coaching blogs are all there too, searchable. Go get what you NEED 😊

2017 is Wrapping Up Right Now.
How Did You Do?

Don't miss out on the "Dear Alpha" call THIS Sunday.
New Year's Eve at 2 pm EST. 

It's pretty silly to have a question and not get my answer to it (remember Alphas are bad at asking for and RECEIVING help!). 

I'll see you on Sunday! We'll start your 2018 strong. Send your question now. Right now.

Stop

reading and type!

---

P.S. First, hit reply now and send in YOUR challenge. Or email it to me at AlphaWomenCoach@gmail.com

Second, let me know how the "random" number pick reading goes! Don't cheat and read the titles, just pick the two numbers. 

Get on the "Dear Alpha…" Call
Topic: "Dear Alpha…" Get Me Unstuck Call
Time: Dec 31, 2017 2:00 PM Eastern Time (US and Canada)
Join from PC, Mac, Linux, iOS or Android: https://zoom.us/j/850225518
Or Dial Telephone:
US: +1 408 638 0968 
Canada: +1 647 558 0588
United Kingdom: +44 (0) 20 3695 0088
Meeting ID: 850 225 518
    International Local Numbers Here 

I Show Alph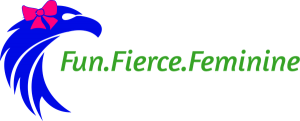 a Women Entrepreneurs How to Stop Struggling in Your Relationships, Own Your Potential, Build Your Business and BALANCE IT ALL.
---