[REPLAY INSIDE] Watch the "Dear Alpha" LIVE Call

Last night's "Dear Alpha… Get Me Unstuck Call" was Fantastic!"

Happy New Year Alpha!

Yesterday, I did a LIVE call called ""Our Dear Alpha… Get Me Unstuck Call" and it was AMAZING!!!

Did you miss it?

Yes, I know it's busy with all the holiday obligations, shopping and even cooking.

I've got you. I really want you to be ready to tackle January 2018! No problem! I've got a replay for you here and it will be up for the rest of the week.

Find a quiet time to watch the video and take notes. Be old fashioned and get a pen and paper ready because one or two of the questions I answered will help you too!
---
Hit the Play button on the photo below! It's 90 mins of CONTENT!

SOME of What We ANSWERED on "Dear Alpha…"!

—Victims and Responsibility
—Can't Get the "Right" Job
—Struggling to Get Healthy
—Deep Dive Into – Trading Your Work for Love & Happiness, Getting Clear on How to "Get Clear", Roller Coastering
—Steps to Begin Making $250K This Year


Wishing you a fruitful New Year in 2018,
😊

---

P.S. If you already know you want to explore how coaching works, I have opened up my calendar for some 20 minutes "Spot Your Block" sessions at www.fearlessfocuscoaching.com/TalkToTanya and then you will be able to pick a few time options for us to connect.
Alpha Group Coaching or our Online "Alpha Success Course: The Crash Course to Clarity & Confidence" is 8 weeks and less than you think!

I Show Alph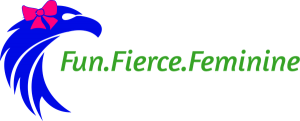 a Women Entrepreneurs How to Stop Struggling in Your Relationships, Own Your Potential, Build Your Business and BALANCE IT ALL.
---