[Lessons] 10 Lessons from Building Birthday Furniture

10 Lessons from Building Birthday Furniture​​​​​​​…
Hold the final destination, not the path.

Being flexible is being happy.

Sometimes you need to work long hours, straight through.

Periodically, do HUGE ass things just for yourself.

Don't panic when you notice you are exhausted, it happens.

Want what you freaking WANT.

Do the piece you CAN do now & figure out the piece you can't when you get there.

Ask for help and be prepared to decline advice.

Set an impossible timeline and you'll finish sooner than if you set a "reasonable" one.

Dance while you work, as much as possible! (I did it with power tools, on a porch, in the rain!)

My shelves are a VISIBLE reminder of my WORTH.

A visible reminder of what I can make out of NOTHING, what I can overcome to reach a goal and the quality I want around me.
​​​​​​​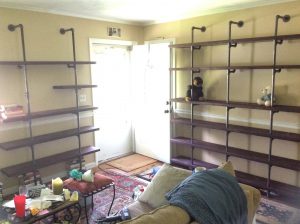 ​​​​​​​
What do you have in your life that anchors your self-love like this?

​P.S I would have finished anchoring the shelves to the walls and doing the final coats of lacquer today but my Alpha Mate may have found me on my BIRTHDAY! Apparently, our first call needed to be 3+ hours (from the UK where he'd gone for business –he got off the line at near 2 am for him).
I'm EXCITED. I gave him my "shelf time" and he prayed over us = Tanya melted.
For those of you who really understand how well the Universe works, I turned down 3 different friends trying to take me out to dinner on my birthday. It felt like I should "be home" working…if I had gone to dinner I'd have not seen his email or had THAT CALL ON MY BIRTHDAY. We are divinely protected when we can listen and surrender our "own" plans!
---
​​​​​

​​​​I Show Alph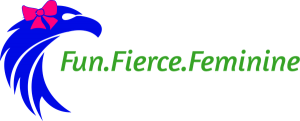 a Women Entrepreneurs How to Stop Struggling in Your Relationships, Own Your Potential, Build Your Business and BALANCE IT ALL.
---