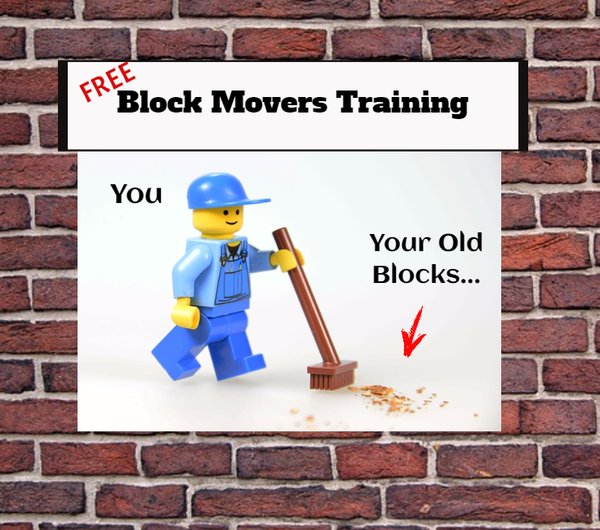 Are you feeling frustrated because you keep running into blocks and getting distracted from your goals, your dreams, your next step?
You don't know how to make yourself consistently apply what you already know. I want to show how to do that.
Block Movers Training – Move My Blocks to Having More
I've spotted 3 little beliefs that you can shift that are BLOCKING all your BIG THINGS – like health, wealth & love.
Block Movers Training is:
Fast (3 videos)
Free (Me giving back)
Focused (No fluff.)
After training you can:
Begin spotting your own sabotage patterns (Video #1)
Understand why more information won't help you (Video #2)
See HOW to start TODAY to immediately get hard things done (Video #2)

and

Use my "trick" to STOP obsessing about 'Outcomes' so things manifest quicker (Video #3)
Then you can begin building the life you want to live once you know how to get out of your own way and get off your own brakes!
Let me show you what is stopping you. Let me speed you up and boost your confidence in your ability to create what you want in your life.
Block Movers – Stop My Sabotage & Speed Me Up
I look forward to guiding you.
In Joy,

P.S. Join me & get instant access to the Block Movers Video Series, my gift to help you get out of your own way. Let me know your results!
---
Tell Me More About Block Movers Free Training
---

​​​​​
​​​​​​​​​​​​
I show Conscious Creators How to STOP Struggling and Apply the Spiritual Laws You Already Know So Your Life Reflects Your Purpose
Get Off Your Own Brakes.
Identify. Manage. Reduce Fears.