[Vulnerable] Sharing My Personal Dream For Mother's Day…

Sharing My Personal Dream For Mother's Day…
I teach you to want what you want.  To ask. There is that famous line in an even more famous book that says "Ask and You SHALL Receive." 
I would love to receive cards for Mother's Day! I've always wanted to feel a part of Mother's Day.
I don't have biological children but I'm a MOM! 
What is a Mother?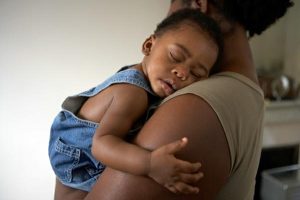 I stand by you. I guide you. I pray for you. I feel so much pride when you do well. If a danger comes that is bigger than you are right now, I place myself between that danger and you. I accept no B.S. I cheer for you. The intensity of my belief in you and defense of you scares even me sometimes.  
I nod my head & listen to your history of wounding. I hold space for who you can choose to become. I give you my knowledge so your journey is easier than mine was. I release you and watch you stumble, even when it hurts me, because I know THAT is how you grow strong. Sometimes, I let you kick me or hate me. And your joy IS my joy….because I'm a Mom.
I would love to get a card from you this Mother's day if I've been there for you somehow. 
An email, an e-card and even better (fingers crossed) physical cards can be mailed to:
Tanya Stewart, Esq.  – 3315 S. Cobb Dr. #813038 – Smyrna, GA 30080
If you are a mom like me, that doesn't have biological "children" or yours aren't supportive of you, I will send YOU a card if you ASK me!
Hit reply and say "ME TOO!" Those inside the U.S. who include their physical mailing address, will get an actual, personal card from me for Mother's Day.
Outside the US? No worries, I subscribe to BlueMountain cards!
I'm so excited to ASK for what I want, now!
Maybe I'll get one card or 40, either way I told the Universe what I wanted and told you, whom I love and who I serve. That is ALWAYS enough…
I don't know what will happen next, but I BET it's something good!
Thank you for loving me and thank you for LETTING me love you = receiving.
Receiving is hard for Alphas (you have to surrender control) and receiving truth is even harder (it's UNCOMFORTABLE). An Alpha just texted me yesterday that "some of the things you say really turn me off."
OF COURSE THEY DO! I'm more your "Mom" than your best friend!
I'll tell you the truth that others won't (that's crucial) and usually it's new & uncomfortable.
I told her I love her enough to tell her the truth, even if that means she won't like me or hire me. Telling you the truth about who you are being can make some Soft Alphas run away from me (Goodbye C, I loved you honey) and that has to be okay too.
Being a Mom can be hard but you keep going, you keep loving and you keep expecting something good to happen next. I do 🙂
Love you,
"Mom"

P.S. If you really want to "feel" a certain way on Mother's Day, what can you do to make that happen? Who can you ask to help you? Do that. Reach out for what you want. It's not the flowers, it's the FEELING. Tell someone you love how you want to FEEL on that day.
P.P.S. If you have a friend without children, send her a card this Mother's Day. She may feel left out. It doesn't need to be a Mother's Day card like mine, but just REMEMBER her. Women without children feel very invisible and sometimes even broken on your "big" day. That was me.
​​​​​​​
---
​​​​​

​​​​I Show Alph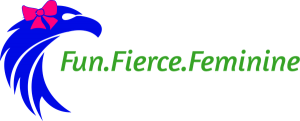 a Women Entrepreneurs How to Stop Struggling in Your Relationships, Own Your Potential, Build Your Business and BALANCE IT ALL.
---