[Self-Love] Reboot NOW or Crash Later

Reboot NOW or Crash Later
Sitting down to do some work, and I discovered my laptop was dragging.
Dragging…dragging…dragging.
When was the last time I shut it off?        Fudge. 
It suddenly occurred to me that we reboot things only when they "need rebooting "because they're no longer working at optimal capacity or they've crashed.
How hard would it be for me to get into a regular routine of rebooting and cleaning up my laptop so that it was always operating at optimum efficiency? Yeah, that was a rhetorical question.
I'm not just talking about your laptops. Or your phones – when was last time you turned your phone completely off? And did a FULL backup??
I'm talking about you. When was the last time that you shut YOU completely off?
There is so much anger and stress and fear and anxiety in my country right now (the US). It is even more important that we reboot.
It reminds me of life right after 9/11 happened. It seemed like I watched the same news footage on an endless loop for three or four days before I snapped out of it. 
It took 4 days to even THINK of rebooting. I suddenly realized that what had happened, had happened. I needed to turn my life back to full capacity. 
I was literally doing damage to myself by staying in deep empathy with that pain. And there was a near endless parade of folks willing to keep talking negatively about it. 
Even if you're not in the US and our election isn't bothering you and the behaviors of my fellow Americans on Facebook aren't affecting you – I want you to make time to reboot.
Here is the definition of a Tanya Reboot:
1) Shut off all electronic devices. Not silent. Off.
Those of you with children, please do not argue to me that you cannot turn your phone off for two hours. We didn't always have cell phones and our mothers weren't in contact with us 24/7. Remember "going out to play"? You survived.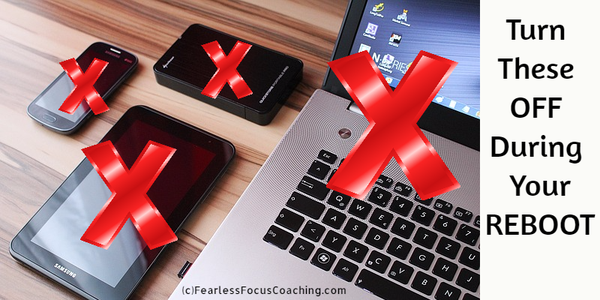 2) Find a way to get yourself alone.
If this cannot be done in your household – you can go out and be alone in public (which is actually way easier than it sounds). You at a coffee shop, phone off, no computer, no friend on the way. 
3) Do you remember the phrase "defrag your hard drive"? 
I want you to defrag (defragment) your hard drive by taking a look at your life and just seeing what you see. 
You don't have an agenda to fix something but just take a look at it and see what might need to be cleaned up or moved around a little bit to make space for your life to work smoother.  A-ha's need space.
4) Write. That. Down. 
If you can begin any of it right at that moment – do so.
5) Finish your reboot with the guilty pleasure of your choice (must be considered legal where you live…).
Chocolate bar? Check. Fancy candle lighting? Works. Give yourself a foot rub? Also good. Buy that silly $7 hot drink. Watch cat videos on YouTube? Yes, please. Hey, eat fast food on good china. 
Just unplug for a bit.
Even 30 minutes of mindful time spent only on you will help. Making it NOT possible to be disturbed is critical as it confirms the value of your time. 
Do you know how DECADENT it feels to announce total dominion over your OWN TIME? I want that for you. 
Even if it's just for today. 
Valentine's Day is next week, so I say push for 90 mins.
Love you. I'll be unplugged later today…my guilty pleasure will be Indian food – I am in LOVE with Butter Chicken!!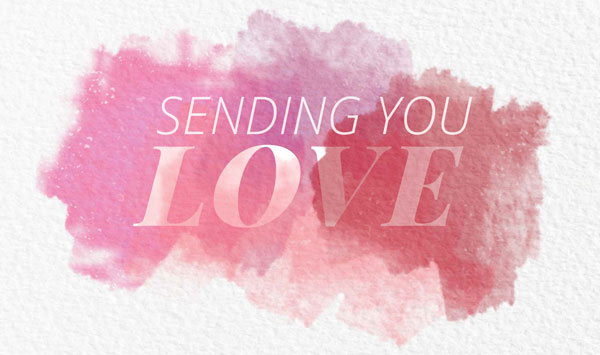 P.S. Tell me what your guilty pleasure will be after your reboot?
---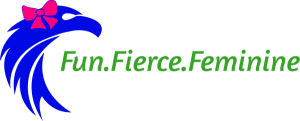 ​​​​​
​​​​​​​I Show Alpha Women Entrepreneurs How to Resurrect Relationships, Own Your Potential, Build Your Business and BALANCE It ALL.
---
[Self-Love] Reboot NOW or Crash Later



Powered by AWeber Email Marketing