[Self-Love] Let Yourself WANT What You WANT…

 Let Yourself WANT What You Want…
Alphas, please let yourself want what you want.
I want you to want what you REALLY want even if:
You don't know how to get it.
You aren't sure it exists.
No one around you has it yet.
You don't have money to buy it right now.
You aren't sure you "deserve" it.
You aren't sure you are READY for it.
Please let yourself want what you want.
All of the great change in this world has happened because some Alpha somewhere decided to want what they wanted:
an end to polio, effective birth control, clean water, education, the right to vote, the laptop lifestyle, tampons, automatic transmissions, sugar free CHOCOLATE and GREAT husbands (you can only get a great one if you can say no to the "good" ones – that goes for mates AND opportunities).
I wanted new incense and I wanted variety and I require high quality. I bought 14 packages with 19 different kinds from 3 different vendors. I paid 225% more for one sampler pack that was out of stock, just to get it when I wanted it (It came on Valentine's Day!).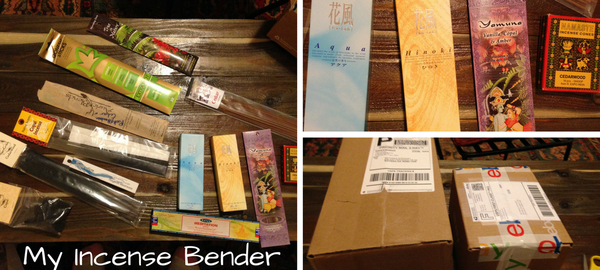 What this really expensive? $64 in incense and I feel like MILLION dollars. I feel wealthy and loved because I let myself want what I wanted. I wanted to try new smells….so I did. (Found some winners already and one I put out after only 10 mins! Bleh!) Can you do this?
Are you able to let yourself want "IT"?
Where are you settling in your desires – inside your own HEAD
Alphas. Stop settling. Not in relationships. Not in health. Not in happiness and NEVER on tea, leggings or incense.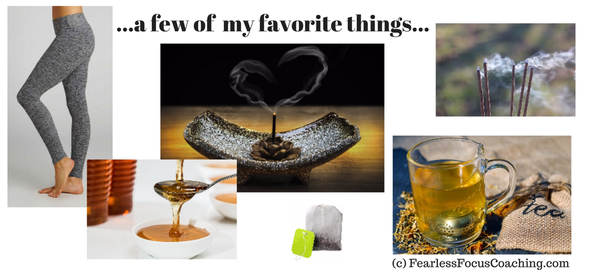 (Or honey, I'm a honey elitest too! My honey has won GOLD in the world championships for Sourwood honey FOUR times in Ireland, France, Ukraine and 2016 South Korea – and yes, there IS a world championship for honey!)
Do you need help to even know what it is you really WANT? That's hard. I'll help you. Let's talk. I have time next week on Tuesday and Wednesday.


P.S. If you need a tea, incense, honey or legging referrals, just hit reply & ask! Happy to help! Bonus – all referrals come with an answer to a single burning life question too! Why? Because I can! Because I WANT TO.
P.P.S. Happy Birthday Candance, Thomas, TJ, Doug & Klemens! 
---

Congrats to SUE on her 2nd Place Finish & Award in her 5K – 50+ Division.
Why is Sue an Alpha?
She took the challenge I gave her to run a 5K out of the blue, not in running shape, with an old knee issue. She found an app and trained on ice. 
She ran in 30 degree weather (-1 C) with high winds AND…THE FLU! (And wore the ear warmer I knitted for her!) Sue is a Master Gardener & Sobriety Coach
Go Alpha! Momma is PROUD 🙂
---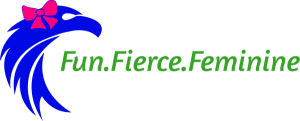 ​​​​​
​​​​​​​I Show Alpha Women Entrepreneurs How to Resurrect Relationships, Own Your Potential, Build Your Business and BALANCE It ALL.
---
[Self-Love] Let Yourself WANT What You WANT…



Powered by AWeber Email Marketing