[Self-Love] How Is An Apology Identical To A Compliment?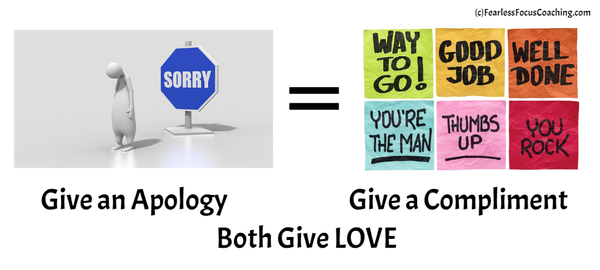 How Is An Apology Identical To A Compliment?
How is an apology identical to a compliment? Easy. They are both offers of love.You have probably heard that an easy gauge of your self-love is how your respond to compliments. (True!)
Most people brush them off or explain them away. They DEFLECT the love the giver is giving. When you have trouble with your self-love, you are usually a poor receiver of love too.
What about apologies? Same thing! An apology is a person giving you love and showing respect by honoring your pain. What is the common response? "Don't worry about it."
I want you to stop deflecting your love. Your self needs it and deserves it.
If someone wrongs or hurts you and apologizes, thank them and then praise them for doing the right thing. Help reinforce their good behavior in apologizing! Accept the humility you are being given.
If you tell someone often enough to "not worry about it", they are bound to start believing you. You are certainly giving their ego ammo to discourage the necessity of future apologies.
Model for you:
"Tanya, I'm really sorry. I didn't mean to act that way."
"Thank you. And thank you for telling me. I really appreciate that. I'm good (or We're good)."
Keep your ears open to see what others around you do in response to their compliments and apologies, and YOU do better.
Show the Universe you are ready for MORE love by receiving what is offered to you in good grace and with visible gratitude.

P.S. Thank you Marie for demonstrating this lesson for today! I told you I'd make a coaching post out of it! You are on fire my love! Get ready for more love. (Allow. Accept. Simplify.)
P.P.S. Love yourself enough yet to get your own coach? I'm here.
---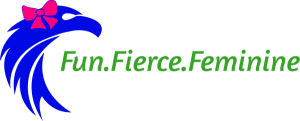 ​​​​​
​​​​​​​I Show Alpha Women Entrepreneurs How to Resurrect Relationships, Own Your Potential, Build Your Business and BALANCE It ALL.