[Presence] Rushing is NOT Powerful

Rushing is NOT Powerful

I was sitting in my co-work place and saw a woman beautifully dressed, that had an aura of "I've got this" about her. She rushed by in her heels.

A bit later she sped by again. Click. Click. Click. And then later again. On the fourth pass, I stopped this stranger and told her that people wait for the powerful, the wealthy and the beautiful.

She paused, lit up and thanked me profusely. She was an Alpha and she got it right away. Later, walking by with presence she threw me a pleased smile.

If you can, recall any scene where a stunning woman is walking, is she rushing? NOPE. Strolling or sauntering. Maybe walking purposefully but not RUSHING.

The energy of RUSHING is FEAR & LACK.

The powerful have the luxury of time and choice and they use it to accommodate their schedules and preferences.

When I want to feel MORE wealthy, more beautiful, more desired or in demand – I don't speed up…I SLOW DOWN.

Marilyn Monroe didn't rush. I doubt Oprah rushes anymore. Jackie Kennedy Onassis, wife of a President and then billionaire shipping magnate? Nope.

What about if I'm on a deadline?

Then you P.U.S.H. ©2016, but you don't rush.

Plan the little things

Understand the WHY

Share the Goal

Hear Your Intuition

Rushing is NOT powerful. We most often rush because we aren't PLANNING well enough.

What would you have to do to set yourself up for success next week WITHOUT rushing? 

Are you WILLING to do that?
​​​​​​​

---
​​​​​

​​​​I Show Alph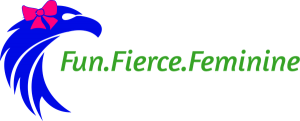 a Women Entrepreneurs How to Stop Struggling in Your Relationships, Own Your Potential, Build Your Business and BALANCE IT ALL.
---