[Fun Friday] My Top Use for That Gingerbread House Kit from LAST YEAR (Pics)

My Top Use for That Gingerbread House Kit from LAST YEAR (Pics)

I bought my first gingerbread house making kit last year. I was excited to take it to my best friend's (Victoria) home to share with her adult and super smart children – 2 of them are engineers – one is a freaking rocket scientist marrying another rocket scientist! I geek out over there.

But
the …last year
I spent Christmas at the beach…so…I kept it. What? It's not like you EAT these things.

Being an optimist, I bought another Gingerbread kit, the TRAIN KIT this year. Now I had TWO.

The Plan? We break into teams and build them both. (Here's the thing to save your sanity Alpha, "no plan survives first contact with the enemy" is a famous and — USEFUL quote.)

We ate dinner and I baked my
Monster Cookies
(they are so freakin' good it's stupid – 465 (5) Star Reviews).

Her oldest son is engaged to themost awesome, gorgeous Alpha engineer! (Yes, there were timed rubik's cube races before dinner – her best solving time is 59 seconds).

So I was excited to see what could be made from TWO gingerbread kits! Turns out? All the men left! Sleep and Star Wars decimated the ranks and THAT was when the magic happened.

Remember the HUGE snowstorm in GA a week ago? Guess who had saved snow for her California son and fiancé?

As a native of the Chicago suburbs

, I KNOW snow and she hadn't just saved ANY snow. She had safely preserved PACKING snow. Snowball making snow!

In a matter of minutes I threw out the insane idea of an indoor snowman and….

Ta-Dahh! The best re-purposing of gingerbread supply materials EVER!

Julie, our talented engineer handled actual construction and placement. I had a
wardrobe
– hat, snowflakes and scarf (I'm a knitter! I had exactly ONE stray piece of black yarn on me!). Vic did set design, delivering our tree,
right-sized

ornament,

and
platter.

Even as he melted, we were all soo proud 😊

This holiday, don't try to hold everything safely in the tracks of your expectations. The coolest adventures and memories are often SURPRISES!

---
P.S. Have you tried to write me only to have it bounce? I had a tech glitch. I am making it up to you by hosting Dear Abbey, scratch that – Dear Alpha! You can write me your whole messy issue and I'll answer in a live and recorded call! Details here.

I celebrate Christmas, so Merry Christmas! Whatever you celebrate, go be present and love up your people. And don't try to taste a "house". They are NOT very edible, even when FRESH!

I Show Alph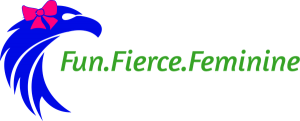 a Women Entrepreneurs How to Stop Struggling in Your Relationships, Own Your Potential, Build Your Business and BALANCE IT ALL.
---
[Fun Friday] My Top Use for That Gingerbread House Kit from LAST YEAR (Pics)