[Change] Why Sucking is AWESOME!

Alphas like to win.
Ok. I said like – meant: crave, require, demand and push for.
At the old gym I've left, I was usually one of the top people in my 30 min HIIT (high intensity interval training) class.
Now? Suckin' eggs! Coming in slow.
Since last week:
I've been the bottom of a Hatha Yoga class

Been the smear on the wall in a Vinyasa Yoga class (which as far as I can tell is Sanskrit for "Fast Ass Kicking")

Almost fainted in the Boxing Class (did have good form on my punches!) and

Brought up the rear today in my Boot Camp class (but I was fast on my sprints and burpees, if you know what those are).
I was proud to be one of the best dancers in the Dance Mix class, although I don't know the instructor's routines yet.
New. New. And new.
All my classes are 60 mins, all out. Me? I've mastered 30 mins. About 24-29 mins in I want to fade…
The people at my new luxury gym are clearly NOT F'in around with their fitness. No one is "phoning it in."
Why am I happy that I suck? Because sucking is ALWAYS temporary unless you make it a habit!
I will work HARDER.
I'll STAY With it.
I'll ASK questions.
I'll BUY more cute leggings. (What? It counts. That motivates me!)
Alphas naturally become the large fish in their pond and this is NOT good for you.
Find a bigger pond, a faster river or better yet a bay off the ocean.
Go get in over your head. You'll swim.
You should always be working on something much BIGGER than you. You should always be doing something that SCARES you.
We are Bad Asses. Go suck a little. It's good for you. Trust me.
(And if you need to, buy new shoes or leggings for emotional support! Except for my Alpha T, who already HAS a Lulu Lemon addiction…).
​​​​​
What are you willing to SUCK AT? Let me know!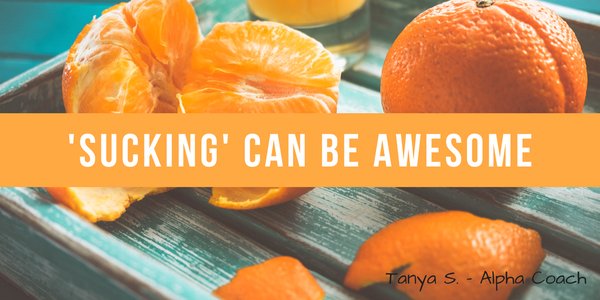 P.S. Could I use a softer word for suck? A gentle euphemism like "my new classes are challenging me?" I could. I won't. I know that my level right now has NOTHING to do with my WORTH and everything to do with my experience!
If you use the word suck to beat yourself up – Stop It. It can describe an experience or outcome but never use it to limit your ability to CHANGE that outcome.
---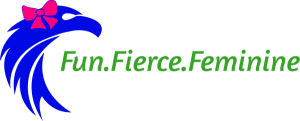 ​​​​​
​​​​​​​I Show Alpha Women Entrepreneurs How to Resurrect Relationships, Own Your Potential, Build Your Business and BALANCE It ALL.
---
[Change] Why Sucking is AWESOME!



Powered by AWeber Email Marketing