[Tanya in San Diego] Do You WANT Your Momentum?

Do You WANT Your Momentum?
I'm sitting in a mastermind in San Diego, with the boats on the bay right over my shoulder. It's week 2 of January and I'm still in momentum from Christmas.
Momentum is NOT free. If you aren't in it, IT costs you to jump start it and it costs you to maintain it and grow it. You have to be willing to pay that price to CREATE the life you deserve.
Dreaming of the life you want is NOT hard.
Managing the monkeys loose in your mind eating away your ambition and execution IS hard.
You don't manage your monkeys on your own, unless you only want what you have right now.
Get a coach. A mentor. A CEO for your life to lead you, praise you and push you.
Build your plan and fight for it.
You must train your talent. You know you should stop coasting. You already know the perils of doing it the way you always have. Let me show you an easier way.
If you can let me LEAD you, you can do this.
Just keep it simple. Take a deep breath and give me your 22 problems and I'm on your team.
Does that feel like a good way to start 2017?
So, here's the deal and WHY
I am emailing you.
My coach (who is coaching billionaire Sara Blakey of Spanx) just told me to. I said, Yes. So, I'll take one private client from this email. And nope, this spot won't wait for you.
Do you want my help to build a BALANCED life where it's not "either love or money", "either family or health", it's not either or but BOTH AND?
If so, Hit ​​​​​​​Reply to this email.
Stop waiting for better timing. This IS it. You ARE your rescue.
Talk soon,

P.S. Karen, client in Canada: What would you tell former you while deciding to coach with Tanya? "Do it now. Do it now. Do it NOW." (Her relationship with her mate has improved and she's in her brand new home.)
---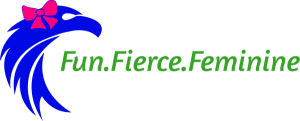 ​​​​​
​​​​​​​I Show Alpha Women Entrepreneurs How to Resurrect Relationships, Own Your Potential, Build Your Business and BALANCE It ALL.
---
[Tanya in San Diego] Do You WANT Your Momentum?