[Relationships] The Key to GETTING More Support! Empathy Series 4 of 4

How to Get MORE Support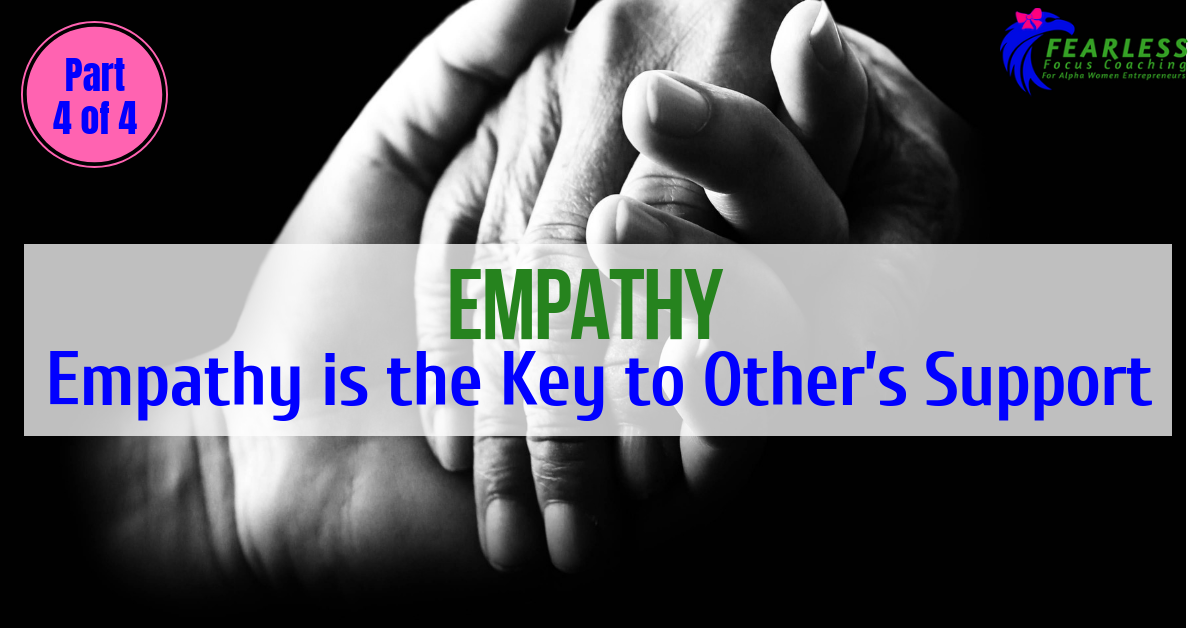 ---
Your Friends, Family and Mate Will Give You MORE Support if You Make it Easier for Them to Do So
Ok, I over simplified. It is asking + making it IMPOSSIBLE FOR THEM TO FAIL.
"What?! Why am I worrying about them? What About ME? I'm the one in need the freakin' Support…" you grumble.
Yes, yes. But one reason people are scared to support you is because they're scared of being made wrong. To get YOUR empathy, show THEM empathy on their fears of rejection, by giving them instructions.
You have to HELP them support you in the way you need to be supported, so you get what you need. Then they get to feel like a hero because they did it "right".
What we do "right" we do MORE OF.
My solution for this is called Boy Support and Girl Support. YOU need to tell people whether you need Boy Support or Girl Support.
Girl Support: You let me vent, listen to me and reassure me that things will be OK (it's EMOTIONAL -> heart). It is NOT solution oriented or offering solutions. It is STEPS 1-5 of the 7 Foolproof Steps.
Boy Support: Hey, let's brainstorm, analyze what happened, see what went wrong and course correct! It involves feedback and solutions (it's MENTAL -> head). It is STEP 6 & 7 of the 7 Foolproof Steps.
Alphas (you know I love you and AM you) but you almost always want to give Boy Support.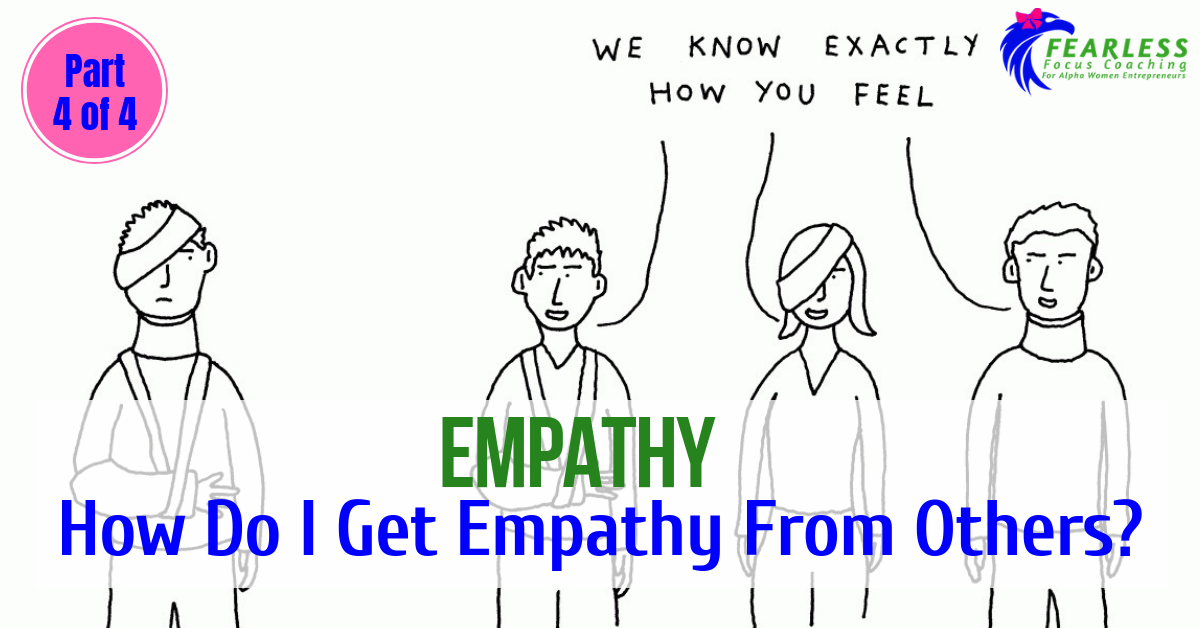 ---
You Get More Empathy By Training Them What to Give You
I literally trained my friends, to listen for whether I ask for Boy Support or Girl Support. If I forget to ask, they are to ask ME, do I need boy or girl support right now?
We will often interrupt the other if we've inadvertently started down the "wrong" road. It's easy and kinder to say, "a bit more Boy Support please", instead of explaining that you'll feel better with a solution in hand!
Once you get this understanding in place, you'll find it FAR easier to prevent empathy fails (hmm, thanks for that plan…I guess I could just use some girl support right now…).
It's also easier to set things up so people feel empowered by giving you just what you need.
This goes about triple for our men. They REALLY REALLY want to help us. They have had their heads (and hearts!) bashed by women when they made a mistake.
You will get MORE empathy if you just make it easy and clear for those around you to confidently give you exactly what you need.
If you need more of one kind than the other, say so!
Empathy is about coming from the other person's perspective, so set the stage for the direction you WANT your help to come from!
This is easy to do and easy not to do. And given my gender labeling, no one forgets which is which. Try it!

---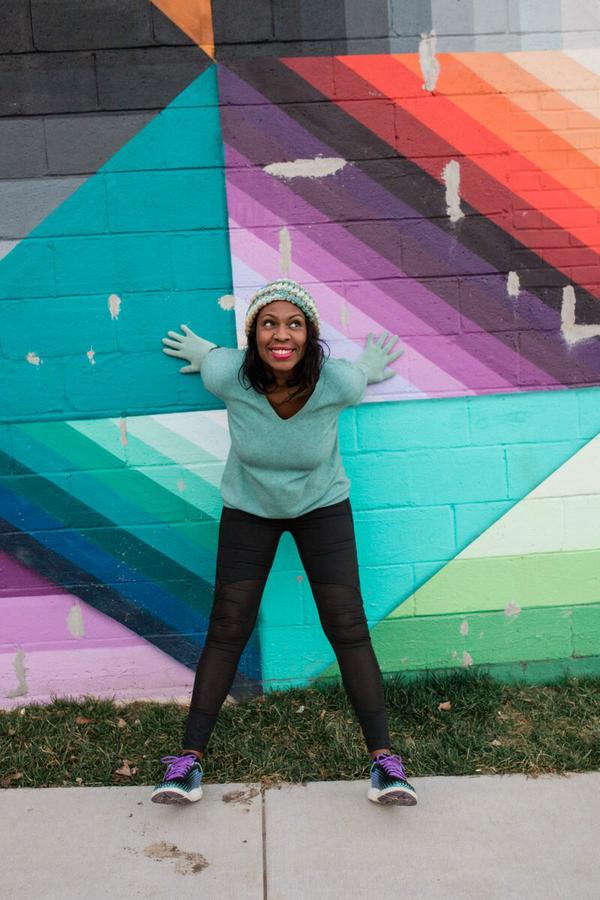 P.S  I'm still moving! Goodness it's wonderful to shed these many years and layers of "stuff." I'm mentally tired from all the decisions but in the HOME stretch. On Thursday I'll begin the 30-hour trip to Australia!
My friends have been EXCELLENT in their empathy on the stresses of moving trans-globally. Thank you Alphas! My clients have also supported me well. Thank you too. 🙂

Tanya Stewart is "The Alpha Woman Coach" and began coaching strong women as a Divorce lawyer in her own high conflict law firm 20 years ago. She understands how Alpha women are wired and using her Master's level Metaphysics background and Advanced Clinical Certification in Hypnotherapy, she brings rapid change to people she works with. 
She is a speaker, published author and Mensa member whose coaching is recommended by the World-Famous Motivator, Les Brown, Best-Selling Love Coach Greg Baer and International Change Expert, Dr. Eldon Taylor. She can teach you to separate struggle from success. 
ALL My videos are always on my Vimeo channel HERE 
Find Even More on the Resources page of the website: 
www.FearlessFocusCoaching.com/Resources
[Relationships] The Key to GETTING More Support! Empathy Series 4 of 4