[Powerful] The Power of Resting


The Power of Resting

I don't think anyone's really ever gone into the POWER of resting!

For Alphas, resting is very low on our list. We usually don't get around to it. We SAY we want it and we KNOW that it's important, theoretically, but we NEVER prioritize it.

You don't have to be an Olympic athlete to know that even in THEIR very rigorous training, they plan in rest time.

If you don't rest you crash and burn.

Yes, some of you are resting, but I bet you're in my old pattern of resting. That pattern says you rest when you're on the brink of exhaustion or illness or when OTHER people's schedules permit it. (Right?)

I want you to book in some rest time BEFORE you're exhausted. I want you to rest BEFORE you need to rest and are being "forced" to rest. This kind of resting grows your self-love. THIS kind of resting shows you how valuable you believe you are.

If something is very valuable to you, you don't wait until it breaks down, you perform preventative maintenance.

This weekend I want you to go find some preventative maintenance and rest.

You cannot be powerful unless you learn to rest by choice, not by necessity. 
Get Off Your Own Brakes! Class SUNDAY
Come listen & ask YOUR questions at Get Off Your OWN Brakes! How to STOP Sabotaging Your Success teleclass THIS Sunday, October 15 3 PM EST.
Dial-in Information:  
US: +1 408 638 0968  or +1 646 876 9923        
Canada: +1 647 558 0588 
Get International Local Dial In Numbers Here   (No Alphas left out!)
Meeting ID:   284 491 668

---

P.S. I've learned a way to run that is easier on my knees that alternating running and walking and it is NOT slow! It is called the Jeff Galloway method. I highly recommend his trainings and you can find him here free!  I ran a Half Marathon using his method without injury 🙂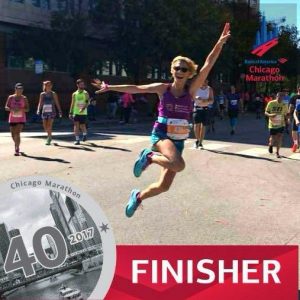 P.P.S. Congratulations to Alpha Nicole who just completed a FREAKIN' Marathon!
She is a study in overcoming "obstacles" like past relationships and a very serious, little-known illness called Porphyria. I love you.
Thank you for dedicating mile 22 to your Coach! (And no, she was NOT a runner!)
Nicole – GO REST!
I Show Alph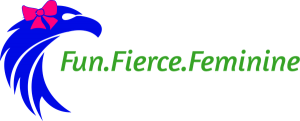 a Women Entrepreneurs How to Stop Struggling in Your Relationships, Own Your Potential, Build Your Business and BALANCE IT ALL.
---