[Tools] Money Magnet Mojo Series – #3 Doubt

Money Magnet Mojo #3: Doubt Your "Own" Doubts
Making money is fun but attracting money is better! You want need to improve your energy around money so you can stop "trying to make it." 
First priority? Remove What Repels Money. Then Amplify What Attracts Money. Now?
Let's Doubt Your Doubts: Become NOW for Money's When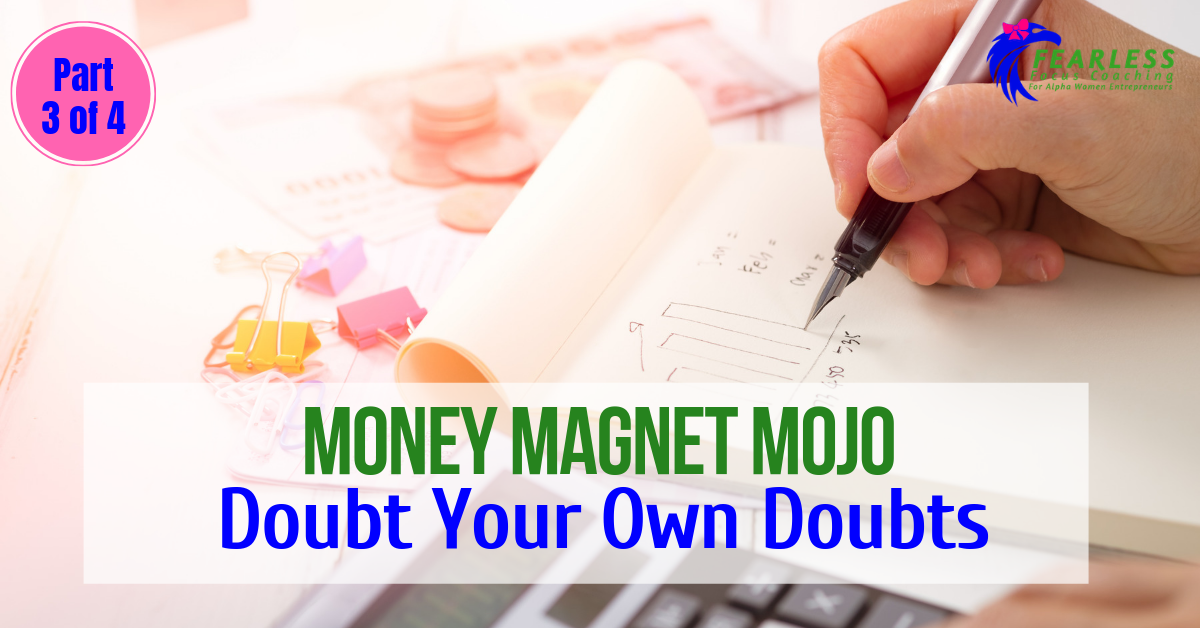 ---
Law #3 – Doubt Your Doubts
If you want speed in anything, the trick is not to re-create the wheel or start from scratch. Want to know something you're already good AND fast at? Doubting.
Good. Let's use that. I want you to doubt your doubts. You heard me correctly. You have an endless stream of things that you worry about, question, over-analyze and try to engineer because you're worried it won't work.
You could put all those icky things in a big canvas bag marked "doubt".
If you were running a race carrying heavy bags, it would slow you down. I want you to notice the heavy bags you are carrying in your money race and consider NOT carrying them all the time.
MONEY TASK: BECOME 'NOW' FOR MONEY'S 'WHEN'
Money's speed is NOW. Right the heck now. It does not favor the doubtful. The delayed. The "deliberate." Why do many millionaires look reckless to outsiders? Because they ACT NOW. We don't do as much doubting as you do.
Golden Question: How much room do I make for the possibility of success?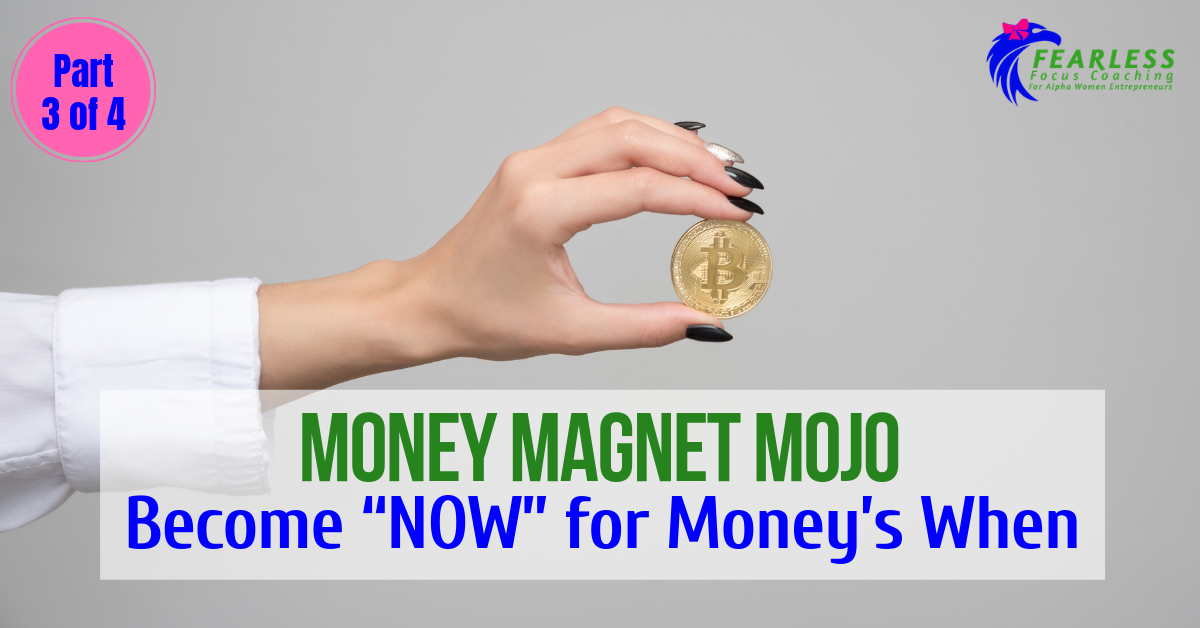 ---
What Do I Need to Doubt?
1. Any negative thought that says you won't get what you want
2.Your ability to stop the Universe from helping you (it's stronger than you and it LIKES you)
Instead of trying to stop you from thinking negative thoughts (you think about 70,000 negative thoughts a day!) – I just want you to just start questioning those crazy thoughts.
Why? All the Universe needs is just a little bit of belief. Faith as small as a mustard seed. Room for possibilities. It CANNOT GIVE YOU WHAT YOU DO NOT BELIEVE. It would violate your free will as a creator.
You are allowed to think and expect what you want as a creator. If you decide there are no men, as a creator, there are not allowed to be any men. Period.
If you decide that making money is hard, then it's not allowed to be easy. If you decide that getting a raise requires four years, that is not allowed to come in two. When you listen to everyone who tells you that life is tough, then things have to be that way.

Alphas are actually quite certain of their doubts. My clients have genuinely ARGUED with me for their limitations! You're not sure HOW things will go wrong but you do not have deep faith in Money arriving.
You must introduce doubt into your fears to make room for speed and success to arrive.
Every time a thought pops into your head about why the deal won't work, you want to find two thoughts about why it actually could.
I need you to be less confident in your predictions and "reality" whenever those outcomes would suck.
I want you to doubt your doubts as if you could turn in a scorecard to me at the end of the week and get CASH for each worry you questioned.
Example: He COULD be the guy. This COULD be the right deal. They could cooperate this time. Your assistant could get the thing done on time…
Commit to spending a week doubting your doubts in areas where you want MORE. When you reduce the friction of DOUBT, you will speed up. And…? 
Money LOVES SPEED.
Common mistake? Over-analyzing. That's you just wanting to be right about the many ways things may not work out. Read: You Want to Be Wrong to Be Happy. 
Doubt Your Doubts
Can you picture things working out EASIER than picturing things failing?
Make some room for your miracle woman!

---
P.S  Learning to notice your thoughts takes discipline that will repay you in gold. The only difference between where you are and where you want to be is the thoughts you thought ALL LAST YEAR. Doubt even SOME of them and you'll speed up your journey to Money.

Tanya Stewart is "The Alpha Woman Coach" and began coaching strong women as a Divorce lawyer in her own high conflict law firm 20 years ago. She understands how Alpha women are wired and using her Master's level Metaphysics background and Advanced Clinical Certification in Hypnotherapy, she brings rapid change to people she works with. 
She is a speaker, published author and Mensa member whose coaching is recommended by the World-Famous Motivator, Les Brown, Best-Selling Love Coach Greg Baer and International Change Expert, Dr. Eldon Taylor. She can teach you to separate struggle from success. 
ALL My videos are always on my Vimeo channel HERE 
Find Even More on the Resources page of the website: 
www.FearlessFocusCoaching.com/Resources