[Laughing] Happy Friday! (Your laugh enclosed)

Happy Friday – 3 Things to Make You Laugh

We can all use a good laugh. Seriously, why do you think YouTube's cat videos are so freakin' popular?!

Our big
ol
' Alphas brains carry heavy loads all day (and for many of you, all night!)

I'm your coach and in charge of helping you get what you want, so today – it's laughing.

Laughing releases biochemicals that are GOOD for you. That actually HEAL YOU.

So below I am including 3 excuses to laugh AND please send me links to yours! I want to have a go-to library of things I can look at that have nothing to do with politics, hatred, race, money or fear. We've got squirrels, babies & dogs for
low
key, no stress fun! 

Let me know if you laugh or smile hard (that counts)!

Funny Babies   (1:41) 34 Million Views

Squirrel Hiding Nuts in a DOG (0:40) 12 Million Views

Funny Dogs (6:00) 14.6 Million Views

Just LOOKING for these 3 was awesome! The ones that DIDN'T make the cut still have me smiling.

---

P.S. I'm going to do my Facebook Live this morning from Dallas – we'll see what I can get into that makes us LAUGH!
Keep your eyes open, the Alpha's ToolKit for 2018 Class – The Things You MUST Know for Love & Money is coming NEXT FRIDAY NIGHT November 3rd – 8 pm EST (that let's our West Coast Alphas make it)

I Show Alph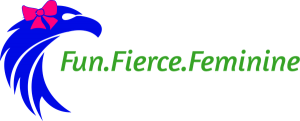 a Women Entrepreneurs How to Stop Struggling in Your Relationships, Own Your Potential, Build Your Business and BALANCE IT ALL.
---