[Flash Coaching Call] You coming? In 20 minutes :-)

What do you want to bring into your life right now?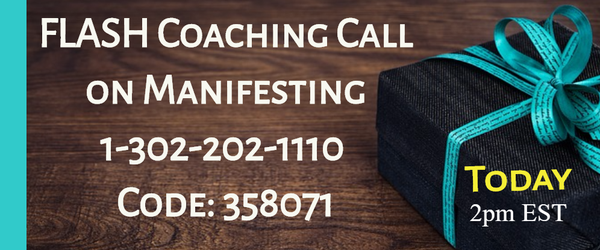 We start in about 20 minutes. Make time for yourself.
It gives to your family too…
All Dads on the Call Get Answered FIRST 🙂
Happy Father's Day!

P.S. Dial in TODAY at 2 pm EST. 1-302-202-1110. Code: 358071 Always wanted to talk to me live? Now is your chance! It will be a small group, so you can speak if you want to!
---

​​​​​​​I show Conscious Creators How to STOP Struggling and Apply the Spiritual Laws You Already Know So Your Life Reflects Your Purpose
Get Off Your Own Brakes.
Identify. Manage. Reduce Fears
---
Flash Coaching Call in 20 Minutes





Powered by AWeber Email Marketing