[Audio] Voicemail #7 Tanya Discusses Willingness – A Missing Ingredient
Play Voicemail #7 (03:33)
How Willing are you to be WRONG about something you THINK you are right about? The answer is important.

P.S.

My private coach, Prema, who I also coach for, is releasing her book! It's awesome. She has found a way to help you figure out the archetypes that determine your wiring using astrology. It helps you know who you are and what you high talents are & how to connect with money!
In her system I am: The Honorable Spiritual Warrior, Intellectual Intuitive Leader & Loyal Creative Connector. That IS me! Learn yours and grab her list of bonuses by getting a copy of The Sacred Wealth Code today if you are curious 🙂
When you order your copy of Your Sacred Wealth Code,
you'll receive bonus gifts valued at $997:
Bonus 1: Purpose and Prosperity Masterclass Live with Prema
(value $305). Discover how to tap into what your soul already knows: what makes you unique in the world, and how you can leverage your purpose, your desire, and your own set of "superpowers" to
connect with your personal path to wealth.
Bonus 2: Access to eight wealth alignment processes and
meditations to help you attract and create wealth (value $297)
Bonus 3: A chance to win one of 10 Sacred Wealth Code
Readings™ where you'll discover how you're encoded to create
wealth, meaning, and fulfillment (value $397).
---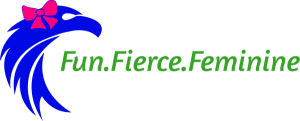 ​​​​​
​​​​​​​I Show Alpha Women Entrepreneurs How to Resurrect Relationships, Own Your Potential, Build Your Business and BALANCE It ALL. 
---
Audio] Voicemail #7 Tanya Discusses Willingness – A Missing Ingredient