[Audio] Voicemail #15 Tanya Wants You to Do Just a Little Bit More…
The big gains come from controlling your mind to do just a LITTLE BIT MORE after you feel "done".

P.S.  It was 11 pm and I was excited. I was going to bed early! It had been a long day in a long week that included unexpected car trouble today.  And even more full days lie ahead. Suddenly, intuition told me clearly that I'd NOT done my Voicemail! 
I had to do this "little bit more" after I felt done (nightgown in bed done!). It was another chance to keep my commitment to show up for you and show myself that I can override "comfort" to reach my goals.
---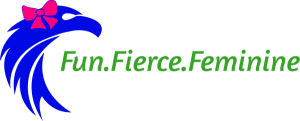 ​​​​​
​​​​​​​I Show Alpha Women Entrepreneurs How to Resurrect Relationships, Own Your Potential, Build Your Business and BALANCE It ALL. 
[Audio] Voicemail #15 Tanya Wants You to Do Just a Little Bit More…