[Audio] Voicemail #14 Tanya Wants You to Have MORE…
You've Got Voicemail…

By learning to trust myself and learning how to go ALL IN when it's needed, I've expanded my capacity.

Play Voicemail #14 (02:45)

In Voicemail #14 Tanya wants you to have MORE. You can have what you want without sacrifice.

P.S.  I am finishing the Alpha's Guidebook, building an online training course for Alphas, creating the 3rd Global event, Alpha Women Success Academy, coaching and renovating my home. I still have bandwidth available. You, Alpha, can do anything I can do! It's a LEARNED SKILL.
---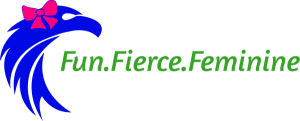 ​​​​​
​​​​​​​I Show Alpha Women Entrepreneurs How to Resurrect Relationships, Own Your Potential, Build Your Business and BALANCE It ALL.