[Audio] Voicemail #10 Tanya Discusses the Origin of Your "Wins"

Play Voicemail #10 (03:46)

Voicemail #10 Tanya Discusses The Origin Of Your "Wins". When you look back, you'll see some of the most amazing moments in your life were not orchestrated BY you…​​​​​​​
.

P.S.  Hey, are you missing out on the weekly coaching videos? Stop it! 😉

Join/Follow here to see FB Live Broadcasts:
https://www.facebook.com/FearlessFocusCoaching/

P.P.S. Even my SONGBIRDS are Alphas!! I love hearing them in the background. Anyone else have chatty birds?
---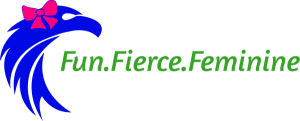 ​​​​​
​​​​​​​I Show Alpha Women Entrepreneurs How to Resurrect Relationships, Own Your Potential, Build Your Business and BALANCE It ALL. 
---
[Audio] Voicemail #10 Tanya Discusses The Origin Of Your "Wins"