[Blocks] Are You Using Your Nav System? Part 4 of 4G Guide to Getting Going

Do You Have a Navigation System?
Have you been applying the 4G Guide to Getting Going? Let's get you UNSTUCK. This is our last week, so I saved the biggest leverage for last. 
The 4th G is Get a GUIDE. (Yep. I'm biased.)
Third G- Check Your GROUP, Second G – Check Your GRIP First G – Check Your GROUND.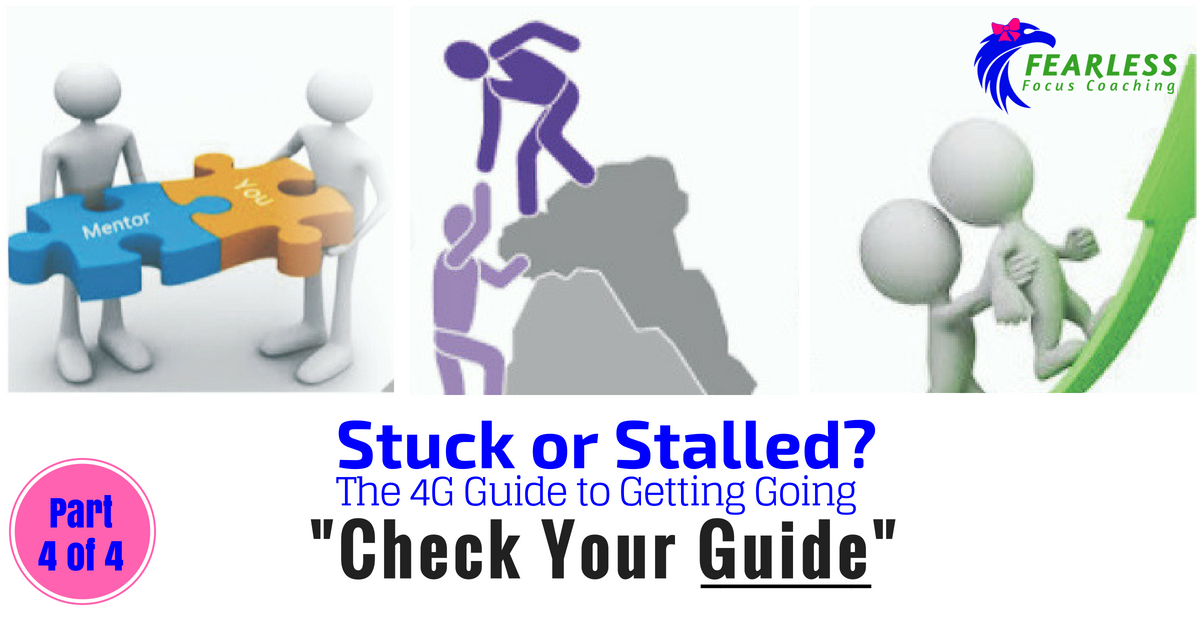 The easiest way to understand this is to think of your last road trip. On a road trip there are two very important people, the driver and the NAVIGATOR.
If you've ever driven a long way with a great navigator you know that it is soo much easier to drive with experienced help!
I love long roadtrips and I'm a great navigator 🙂
Navigators free you up from:
Watching the speed limit

Watching for cops 

Watching your gas level

Calculating ETAs

Locating Food and Rest Stops

Planning the Route

Spotting Your Next Step, Turn by Turn

Troubleshooting ANYTHING that comes up while driving

Unwrapping, prepping and HANDLING your food & trash

Switching the Radio (remember hunting for the cassette tape that slid under your seat?!)
What Does That Do For You?
Look at the list: you are given SAFETY (physically protected), SUPPLY (all things you need), SECURITY (freed from emotional worry & constant watching) and SATISFACTION (your wants are a prioritized – driver always picks the music!). 
Why would you set out to go somewhere you haven't been WITHOUT a good navigator if you can get one?? How often do you use the navigation function on your phone now that you have it? That used to be my Rand McNally dog-eared, grape pop spilled road atlas, long since retired.
Having a GUIDE is not a luxury anymore.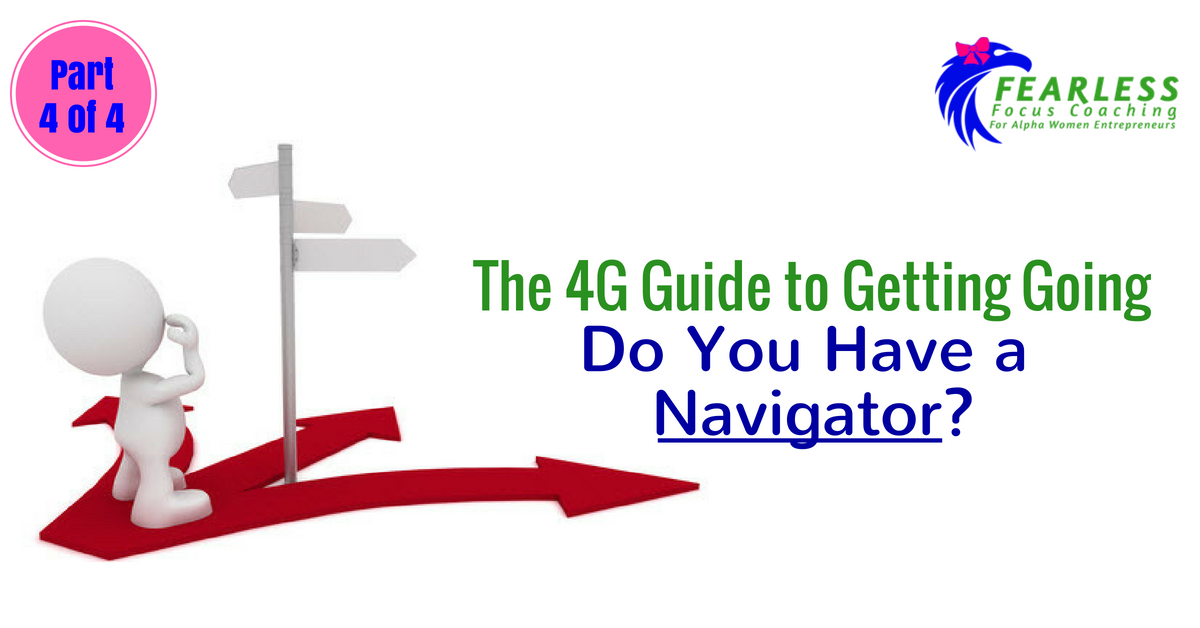 ---
Navigators Free You Up & GUIDE You There Faster and Safer
A navigator is your mentor. Your coach. Your guide. Your Liege Lord, whatever you want to call them. 
If you look at those "roadtrip" benefits – Safety, Supply, Security & Satisfaction – isn't that just what you want on your way to your goal? Your dream? Notice that navigators PREVENT STRUGGLE.
All high achievers have Guides to NAVIGATE them around themselves first and obstacles second to reach their good. (Yes, ALL.)
Whatever you are doing, you can do it easier, faster, safer, happier, more clearly with LESS struggle by following a guide.
Stuck or Stalled? Get Your GUIDE Now. Ask Me How I Can Help
In Joy,

---
P.S I'm going on a ROADTRIP! You just cannot make up these overlaps!  I've been invited to speak at the Women of Wealth Magazine BIG Event(Billionaire Investment Group). Red carpet and a yacht party! I'm roadtripping down to Fort Lauderdale the week after my birthday July 13 & 14th. Come if you can. I'll share more about it soon!
P.S.S Find your guide. I coach coaches. I have a coach. We all need and deserve a good navigator. If I am YOUR guide, get me.

Tanya Stewart is "The Alpha Woman Coach" and began coaching strong women as a Divorce lawyer in her own high conflict law firm 20 years ago. She understands how Alpha women are wired and using her Master's level Metaphysics background and Advanced Clinical Certification in Hypnotherapy, she brings rapid change to people she works with. 
She is a speaker, published author and Mensa member whose coaching is recommended by the World-Famous Motivator, Les Brown, Best-Selling Love Coach Greg Baer and International Change Expert, Dr. Eldon Taylor. She can teach you to separate struggle from success. 
ALL My videos are always on my Vimeo channel HERE 
Find Even More on the Resources page of the website: 
www.FearlessFocusCoaching.com/Resources
[Blocks] Are You Using Your Nav System? Part 4 of 4G Guide to Getting Going